Features
that will separate you from the crowd
Can be hand-controlled
You can manually adjust the pan angle with Pan PRO. Instead of relying on a remote control, you can program your camera motions with just your hands! This gives an unprecedented speed to your workflow, and makes the whole process much more intuitive.
High carrying capacity, compact design
Pan PRO is capable of carrying heavy professional cameras, as well as the entire JibONE setup. Similar to all edelkrone products, Pan PRO features a portable, compact design.
Unlock a new axis for a full JibONE experience
Pan PRO is an add-on to the jib solution, designed to add a panning axis to JibONE. Simply attach Pan PRO between your tripod and JibONE to unlock this new axis. Add HeadPLUS to this bundle and obtain an unlimited motorized jib experience. (Only a single Pan PRO can be paired with this bundle.)
Fast to set up - easy to relocate
No tools or assembly required. Needs only a few minutes of set up for quick filming and scene changes. Pan PRO has a locking mechanism to lock it in place securely so you don't need to disassemble the system to relocate it. (We do not recommend this method when relocating the system long distances.)
Macro-precise, loopable motion
Pan PRO provides the necessary smoothness for macro shots and perfect, steady speed control when panning thanks to a backlash-free mechanical design.
Perfect for visual effects
Pan PRO can repeat any motion perfectly. Add some masking magic using your favorite video editing software and "wow" your audience in no time!
Connects wirelessly
to JibONE, edelkrone Sliders & Dollies
As the newest member of the edelkrone ecosystem, Pan PRO is a heavy-duty, pan head solution designed to work perfectly with JibONE, edelkrone Sliders, and Dollies. The devices pair instantly in the background and can be managed altogether using the edelkrone App or edelkrone Controller. This instant connection allows you to quickly automate and program the most creative camera motions with ease.
Only a single Pan PRO can be paired with JibONE at a time.
Sliders
Add a single Pan PRO to add motorized panning to Sliders. Great for stunning parallax shots, interviews, motion controlled videos and time-lapses.
Dollies
Add a single Pan PRO to add motorized panning to Dolies. For even greater product shots, interviews, motion controlled videos and time-lapses.
JibONE
(Camera Panning)
Attach a single Pan PRO over JibONE for motorized camera panning motion. Carries camera setups of up to 30 lb. Only a single Pan PRO can be paired with JibONE at a time.
JibONE
(Jib Panning)
Attach a single Pan PRO under JibONE for motorized jib panning motion for the entire JibONE setup. Only a single Pan PRO can be paired with JibONE at a time.
Automatic Target Tracking
Pan PRO can learn 3 different targets & can keep any of them in the frame even when it's moving on JibONE, Sliders or Dollies. With this automatic feature, you can achieve elegant parallax shots without spending any time programming the system.
Live Target Switching
You can make a smooth transition between any of the three preset targets by selecting your desired target. During each transition, Pan PRO elegantly frames the new target. When paired with JibONE, Pan PRO(when panning jib), HeadPLUS and Focus Module, Pan PRO keeps the target in frame while the camera moves.
Instant Target Learning
If you are using Pan PRO as a panning head on Sliders and Dollies, you can teach the position of any stationary target to the system instantly. Just aim on the target and move the axis to a new position then press OK. The camera will instantly frame and focus on the target.
Sequencer feature
With Sequencer feature, you can chain multiple poses one after another to create complex camera motion. Transition speed between every pose is independently adjustable. Also, you can make it loop so that the system goes back and forth in the given order.
Single App
to control all
edelkrone App cleverly scans the available devices in its surroundings and pairs with them automatically, giving you a single screen to control all devices together.
The interface is extremely simple.
Use the controls on the top part of the App screen to set the pose of your camera. Press and hold on any of the keypose buttons to record that pose. Use the same button to recall that pose. It's that simple. Press 2 keyposes to put the system in loop between both keyposes.
You can adjust the speed and acceleration of the transition between keyposes. Or, you can easily create time-lapse videos by using the same keyposes.
App Details.pdf
The APP shows you this control screen when there is a single Pan PRO discovered around. The transition speed and the transition smoothness adjustments are always available on the main screen.
When you combine Pan PRO with JibONE, this is the control panel you will see. Pan PRO is used in Jib panning mode when paired like this.
When you combine Pan PRO with JibONE, as a head panning solution, this is the control panel you will see. Target mode becomes available while your JibONE is adjusted at 0 degree.
When you combine your JibONE with HeadPLUS and Pan PRO, the APP gives you this 5-axes control screen including the focus adjustment. Notice that your Swing knob turns into Pan & Tilt controller to control the entire setup.
If you prefer not to use your phone (edelkrone App), and need a dedicated solution, edelkrone Controller v2 will be your best friend. Compatible with all motorized edelkrone sliders, jibs, heads and dollies, edelkrone Controller v2 allows you to easily control any combination of these devices.
LEARN MORE
Super Accurate Backlash-free Gear Design
All edelkrone motorized products use the same backlash-free gear design technology for reliable and smooth motion. Even the most portable edelkrone devices have heavy-duty gears assuring lifetime good performance.
Ultra Quiet Step Motor Driving Technology
All edelkrone motorized devices have a unique quiet step motor driving technology that combines ultra precise step motor positioning ability with ultra quiet operation.
Reviews
Find and read inside stories from users like you!
Customer Reviews
Write a Review
Ask a Question
Best yet
I have the jib and this thing has transformed my whole workflow. Awesome product and feels rock solid. Super impressed
11/04/2021
Antonio G.

United States
Excelente
Esencial para mejor desempeño del jibone
06/20/2021
Matthew J.

Australia
Pan Pro
Absolutely terrible product. Extremely jitterery especially at Macro work. I was very disappointed with the product and have had to try and sell it due to the jittery and not-smooth movements it promises. Unfortunately we won't be using this product again.
06/16/2021
Cristian M.

Canada
Seems to work great! App is easy to navigate.
06/03/2021
Robert V.

United States
Perfect
This is exactly as all of my Edelkrone products. Well designed, well engineered, extremely solid. Works as advertised. A great addition to my Edelkrone collection.
04/14/2021
Tony L.

United States
Well it worked for 10 minutes
It would not pair and then went dead. A new one is on the way. 4 stars for support..
02/03/2021
kadorn p.

United States
The pan pro
If you have the JibOne, this is a must have additional piece to complete the JibOne set. You will not be disappointed!
12/29/2020
Thomas A.

United States
Pan Pro
I use it for my Canon C200 and C70. It has no issues with the weight and so far it works what I bought it for. The only problem I have it does not always get recognized by the app (I also have the slider, which connects by the first try). So I turn it on and off or also pull the battery till it shows up on the second or third try.
12/18/2020
Hyeonsu C.

South Korea
전원 온오프 기능 너무 좋음
남은 베터리 잔량 체크도 편하고, 헤드원부터 넣어주었다면 더 좋았을 것을. 집원 쓰시려면 필구
12/16/2020
Stephen M.

Australia
Great but sometimes doesn't turn all the way
A few times it stops panning at a certain point. So the i have to twist the tripod & then it'll work, like it needed to be in a different position. Also i really wish you had a sony battery option just like all my other edelkrone gear. What a shame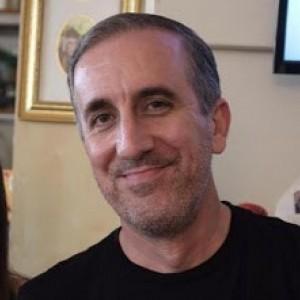 JH
12/03/2020
Jim H.

United States
Works great with JibOne
I bought this to add that extra axis to my JibOne and so far so good. It's whisper quiet and mounts solidly to my tripod. I also have a HeadPlus, so when it's all built out I feel like my setup is finally complete.